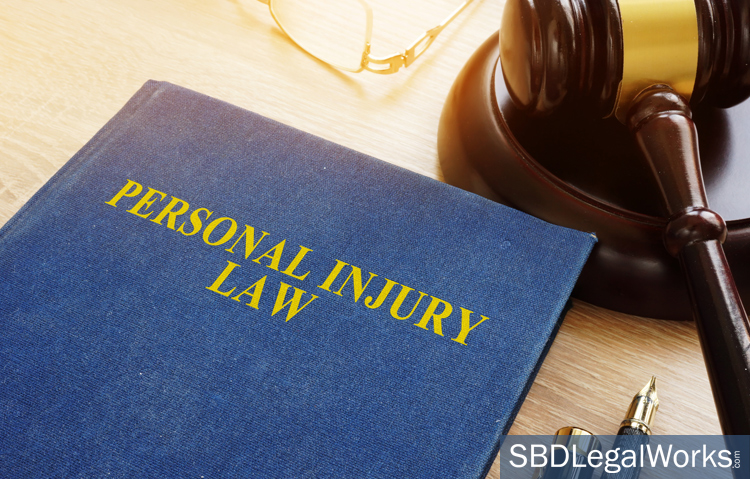 Every year in the United States, there are approximately 400,000 personal injury claims filed. The vast majority of those settle out of court—only 16,000, or 4 percent, have to go to trial.
What are the causes of all these legal battles that keep personal injury lawyers busy? Here's a breakdown of the most common types of personal injury cases.
Car accidents
By far the most common of all personal injury claims, car accident cases make up 52 percent of the total. A lawsuit filed after a car accident must establish that the driver being sued was negligent.
For example, if a driver took reasonable care in snowy conditions and still got into an accident, they would not be liable. But if it can be established by the plaintiff that the driver was going too fast for the conditions or otherwise was not taking the steps a reasonable and prudent person would under the circumstances, then you can win your case.
Proving negligence is the first step in a car accident case. The next step is to establish how much financial damage was done. Evidence would be introduced citing short-term medical expenses, estimated long-term costs of rehab and any lost income.
Medical malpractice
Medical malpractice cases involve 15 percent of the total. Malpractice is a step up from negligence. With negligence, it's only necessary to establish that a medical professional made a mistake caused by a lack of reasonable care. With malpractice, the plaintiff is alleging that the defendant knowingly disregarded the standard of care.
Car accidents and medical malpractice combine to make up two-thirds of the total personal injury cases.
Defamation
Defamation is an untrue statement made about someone that has a negative impact. Defamation falls into 2 categories: libel and slander. Libel is the written word and slander is what's spoken.
The plaintiff must prove the statement was false and prove its negative impact. The forum where the statement was made will be taken into consideration in determining guilt or innocence.
It's also important to note that when the plaintiff is a public figure, there is an added legal burden—malicious intent must also be proven. That is, it must be established that not only did the person make a false statement that had a negative impact, but they did so deliberately.
This is an extremely difficult legal bar to hurdle and it's why so public figures don't even bother to file defamation lawsuits.
Slip & fall cases
A common example of this is a spill at a grocery store that's not cleaned up in a timely manner and someone ends up slipping because of it. Slip and fall cases can also come under premises liability, an area of personal injury law that covers other mishaps that may occur while a plaintiff is on the defendant's property.
Dog bite cases
State laws vary on a dog owner's liability, with some states having so-called "one-bite" rules. This means that the dog must have previously shown some tendency to be aggressive in order for its owner to be liable.
Intentional torts
Intentional torts are criminal cases, first and foremost. But an assault case also has a strong personal injury component—the medical costs, psychological damages, lost income, etc. The criminal trial is only about assessing the guilt or innocence of the accused. A personal injury case must be filed in civil court to recoup financial damages.
Product liability
If you buy a product and use it as it was intended, but it proves defective and causes injuries, then you have a product liability case. A lawsuit can be filed to recoup damages from the injuries.