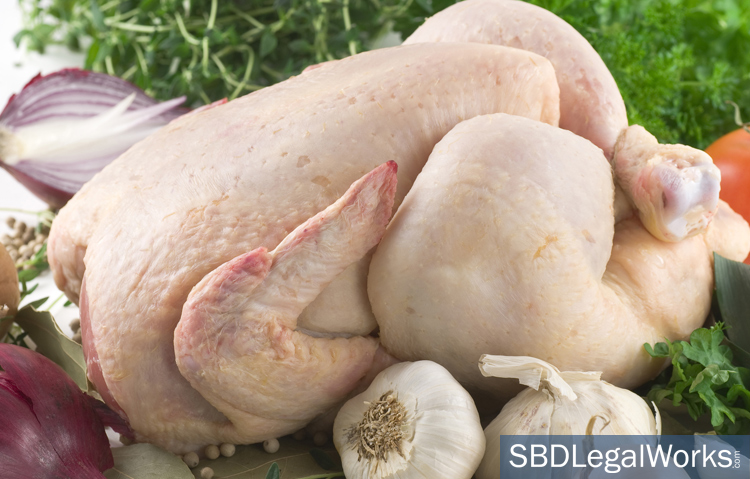 It sounds like an ad on late-night television—but if you bought chicken between the years of 2009 and 2020, you could be eligible for compensation. That's the takeaway of a $181 class-action settlement on people being overcharged for chicken.
Anti-trust legislation prevents large companies that are ostensibly competitors from working together to control the prices of a product. The litigation against the chicken industry said several of the largest chicken producers in the United States—Tyson Foods, Perdue Foods, Sanderson Farms, Koch Foods, Wayne Farms, Pilgrim's Pride and more—conspired to control both the price and supply of chicken, in direct violation of federal law.
The industry chose to settle out of court rather than risk a trial in which the plaintiffs included big names like Walmart, Kroger and Chick-fil-A.
While the companies don't admit to any guilt in the settlement, individual people within the chicken industry aren't off the hook. The U.S. Department of Justice has charged at least 10 current and former employees of the above firms with anti-trust violations. Many more have received subpoenas and are cooperating.
So what does this all mean in the life of the average consumer? Can you get money? If so, how much?
The answers to those questions are "yes" and "we'll see."
If you purchased chicken any time from New Year's Day 2009 to the end of New Year's Eve 2020, you are eligible to put your name in at Overchargedforchicken.com and qualify for a piece of the settlement. The following criteria must be met:
Your purchase should have taken place in any of the following states: California, District of Columbia, Florida, Hawaii, Illinois, Iowa, Kansas, Maine, Massachusetts, Michigan, Minnesota, Missouri, Nebraska, Nevada, New Hampshire, New Mexico, New York, North Carolina, Oregon, Rhode Island, South Carolina, South Dakota, Tennessee, Utah and Wisconsin.
The chicken you bought can not be halal, kosher, free-range or organic. These products were not a part of the settlement.
You must file your claim by the close of business on December 31, 2022.
As to the amount of compensation, the biggest variable right now is how many claimants will put their names in. At that point, a formula will have to be developed for determining how distribution will be handled.
The final settlement is still subject to approval from a judge in a hearing scheduled for December 2021. At this point, there's no reason to expect anything other than approval.
Brent Johnson, one of the lead attorneys who filed the suit, said:
"This (settlement) represents significant recovery for consumers who were harmed by the defendants conspiring to raise the price of chicken in grocery stores and other retailers."