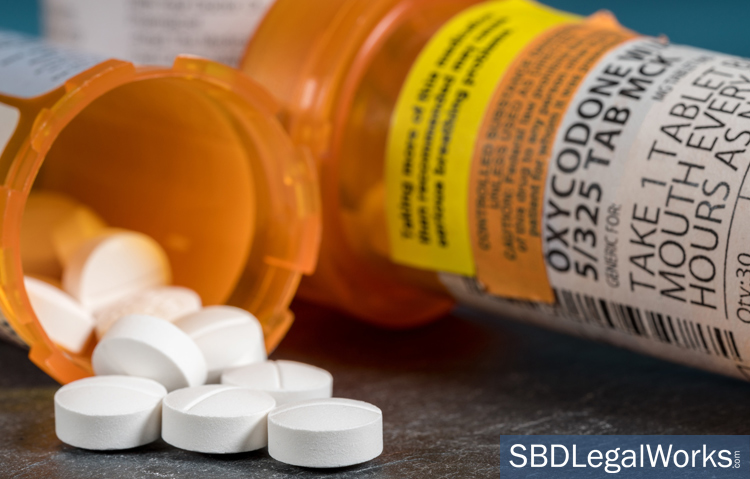 Purdue Pharma has been at the center of the storm in the opioid epidemic. As the manufacturer of OxyContin, the pharmaceutical company was going to share in the liability for an addiction crisis that cost 500,000 Americans their lives.
However, a controversial settlement plan that is close to final approval stands to protect the Pharma giant.
Here's what you need to know about the Purdue Pharma lawsuit settlement.
What Purdue must give up & what it'll receive
The Sackler family, who owns the firm, will have to forfeit their control of the company. Millions of documents will have to be turned over and $4.5 billion will be paid into a fund that can be available to victims who are filing class-action lawsuits.
Purdue will be subject to corporate reorganization, turning it into a charity-oriented company. Purdue claims the settlement will allow them to develop new treatments for addiction and overdoses, and that profits will be put towards government efforts to deal with addiction.
However, the Sackler family is protected from lawsuits. They have not been given immunity from any criminal charges, although as of yet, there is no indication they will face any.
This is where the controversy begins.
Opposition from attorney generals
While most state and local governments accepted the settlement, at least 9 states have come out in opposition. Attorney Generals in the states of Connecticut and Washington are looking seriously at contesting the settlement in court, because of the protections given to the Sackler family.
"The bankruptcy laws should not allow the rich and powerful…to avoid liability for their misconduct when they're not bankrupt," said Connecticut AG William Tong. "As far as I can tell, no Sackler will have to sell a boat or a house or a piece of art."
Bob Ferguson, the AG in Washington state, was no less outraged, tweeting that: "This order is insulting to victims…who had no voice in these proceedings and must be appealed."
Split responses from victims
Tony LaGreca of Massachusetts saw his 41-year-old son Matthew die after becoming hooked on OxyContin when he played college football nearly 20 years earlier. LaGreca bluntly called the Sacklers "mass murderers," saying that Purdue Pharma "killed 500,000 people, knowingly lying and pushing doctors to push this drug."
But other family members of victims feel differently. "If they gave me a million dollars, would it help bring back my son?" Lynn Wencus of Massachusetts asked. Wencus felt that the settlement money and plan moving forward might help save people who are currently struggling.
The families of the victims who have joined class-action lawsuits will receive damages from the $4.5 billion fund. It's estimated that the payouts will range from as low as $3,500 to as high as $48,000.